Much to my dismay Xenon headlights are/were not offered as part of the standard features on the Pure or Pure Plus versions of the Evoque. It is offered as part of a $4000 package which we weren't looking for when we purchased the car. Let me not forget to say how irritated I was that the stock headlights didn't even match the corner lights or the LED fog lights, but I digress.
So what's a guy to do for his gal's vehicle? Why a retrofit, that's what! So I ordered the appropriate parts from
www.theretrofitsource.com
. Since the Evoque is equipped with 9005 halogen bulbs, I ordered the 9005 (
Click here
). I went with the Standalone Can-Bus harness to prevent the car from throwing a bulb out code from possibly not seeing the appropriate resistive values from the halogen bulb.
Order to delivery was 2 days I think, and the products were well packaged, kudos to the folks at
www.theretrofitsource.com
.
Here's a picture of everything prior to install.
Stock headlight shots: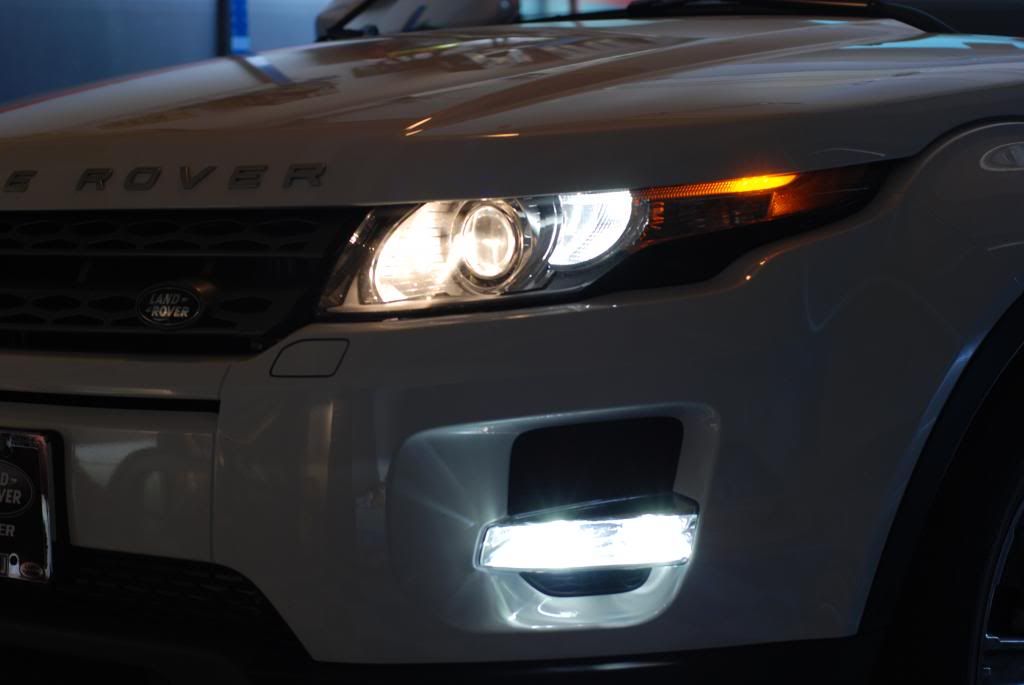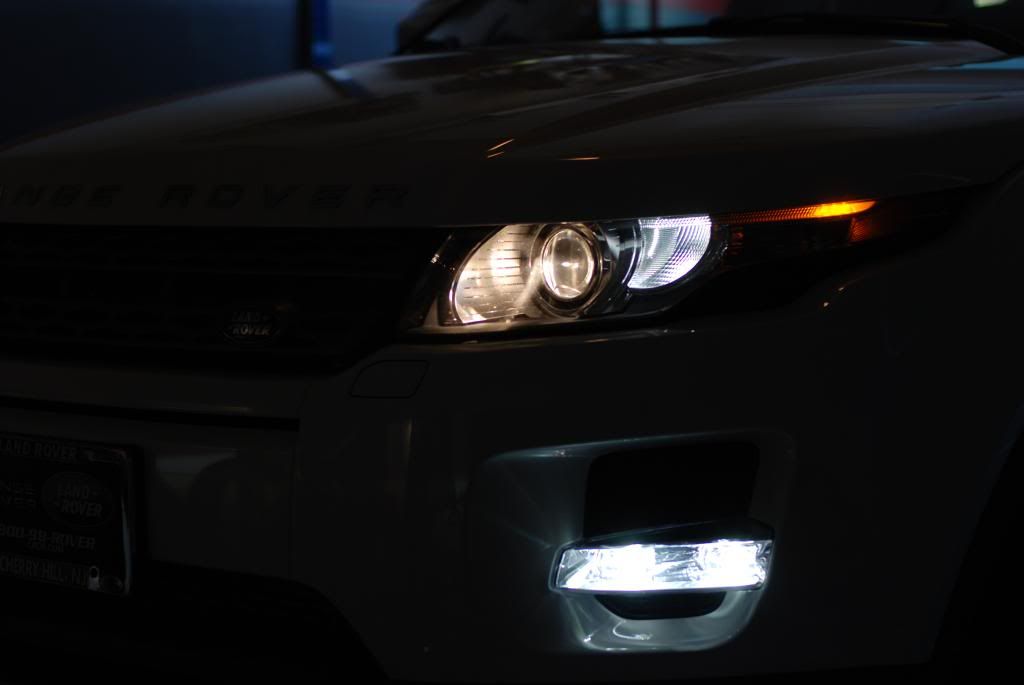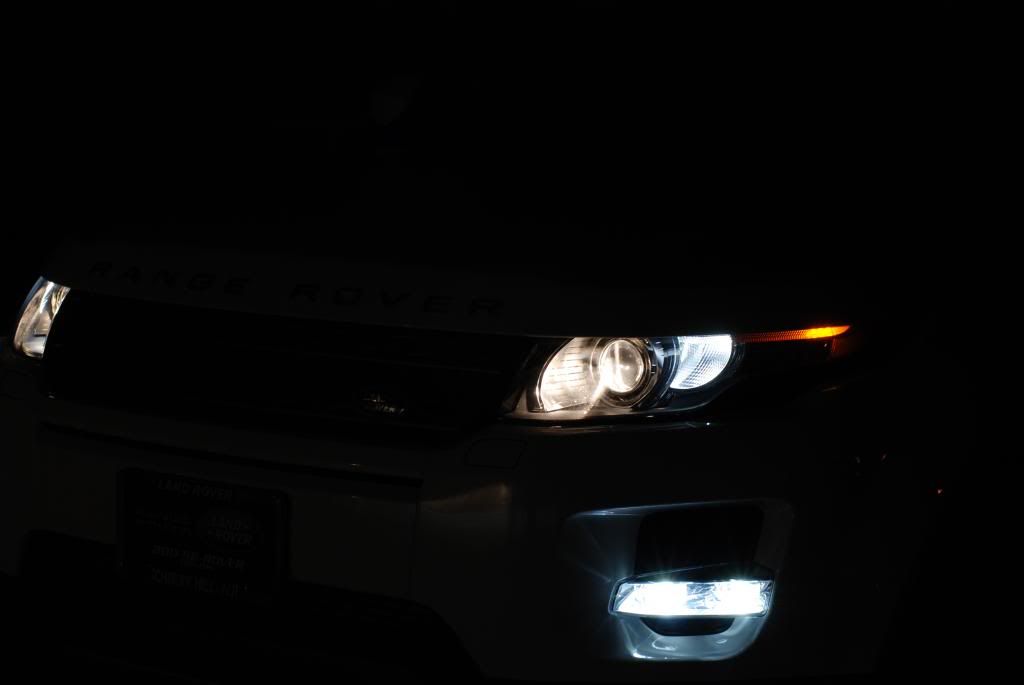 Stock Beam pattern shots: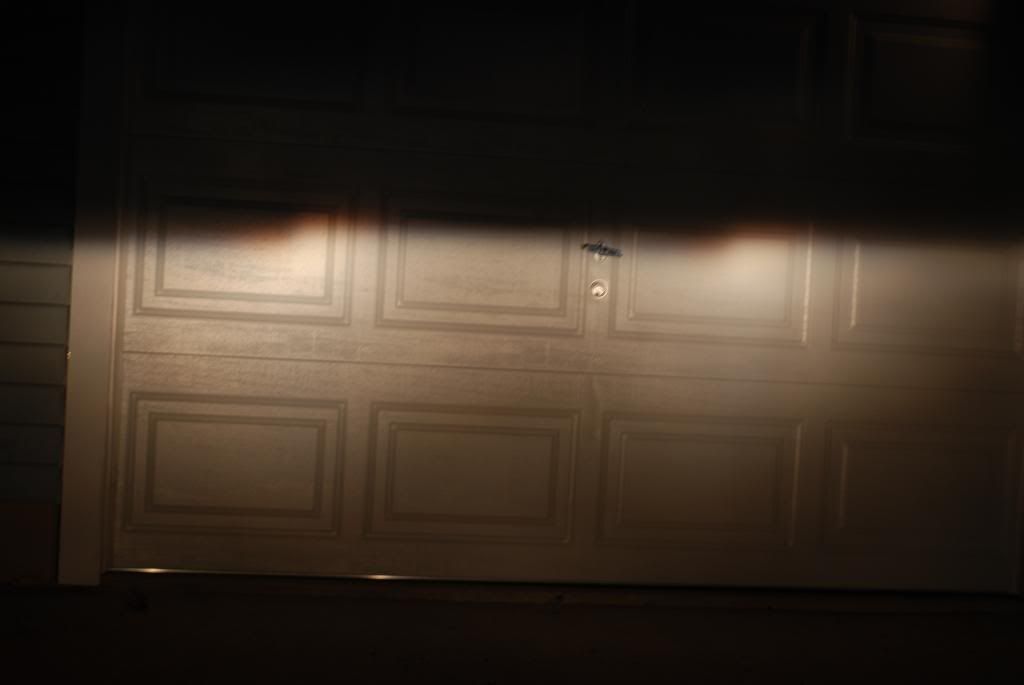 Stock headlights with fogs: (I probably should have taken the shots at a flat wall, but you get the drift)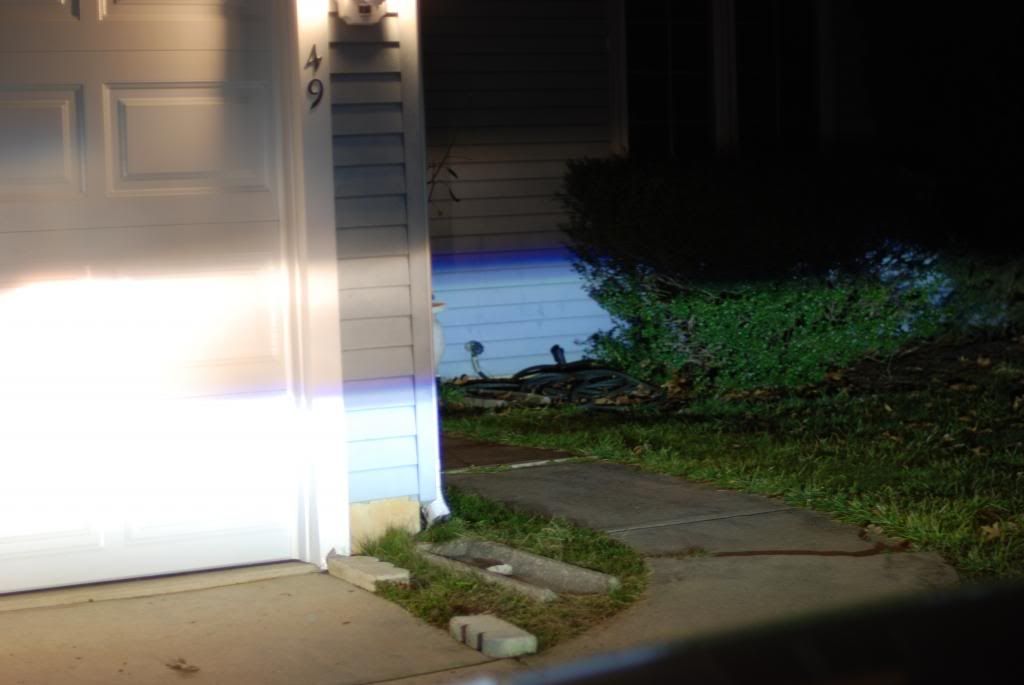 On to the actual work, this fairly straight forward as there is plenty of room in the headlight housings to contain everything. It was pretty much plug and play…remove the stock 9005 bulb, insert 9005 HID based bulb.
In plugging up the harness is where things get interesting, it seems that the bulb polarities on the Evoque are reversed from what they should be. Meaning the positive was the negative and vice-versa. How did I figure this out? So glad you asked, well I plugged everything up as it should have been and initially the first headlight lit up, but then went dead. So out came my trusty multimeter as the stock bulb was still working fine.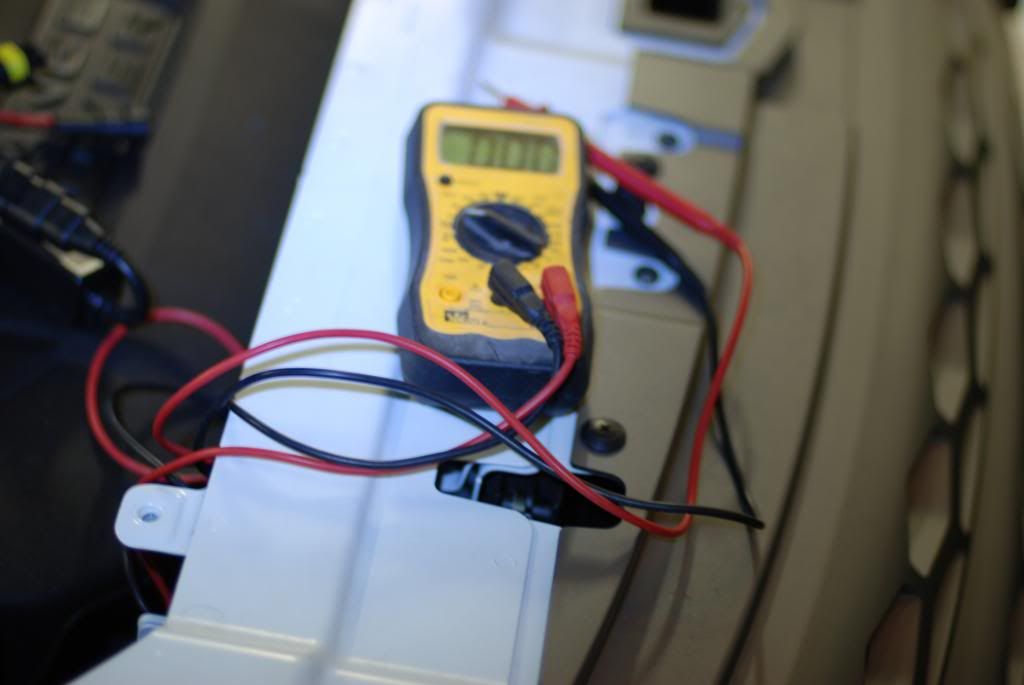 After that got sorted out, here's the resulting clean install:
HID headlight beam shots:
Bulb warming up for the first time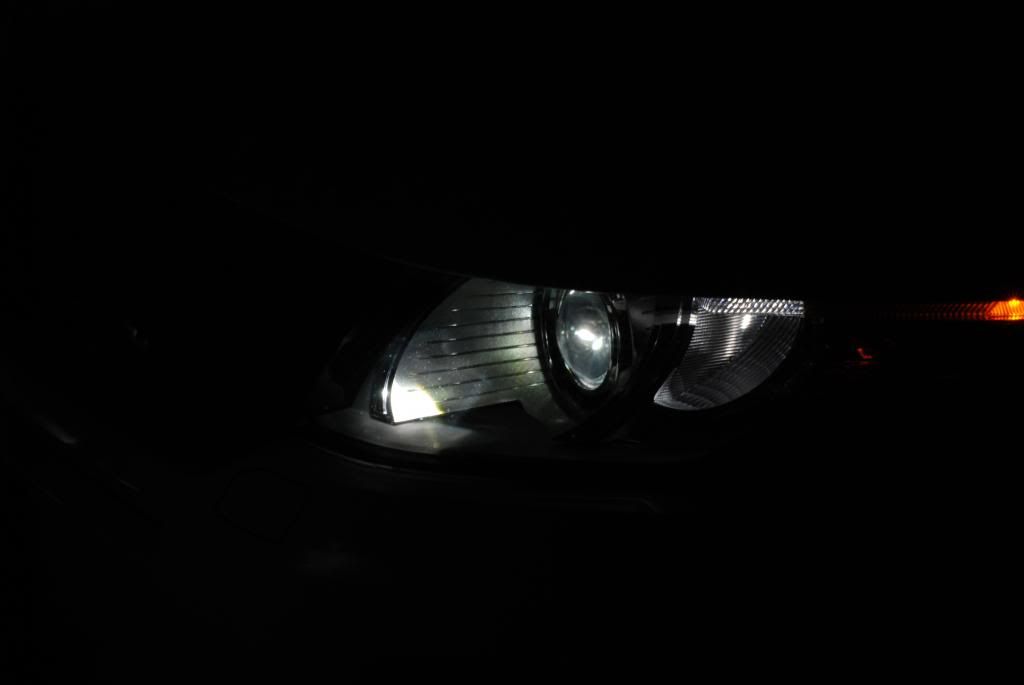 As you can see the HIDs really do complete the lighting look on this car.
Beam Pattern (still warming up):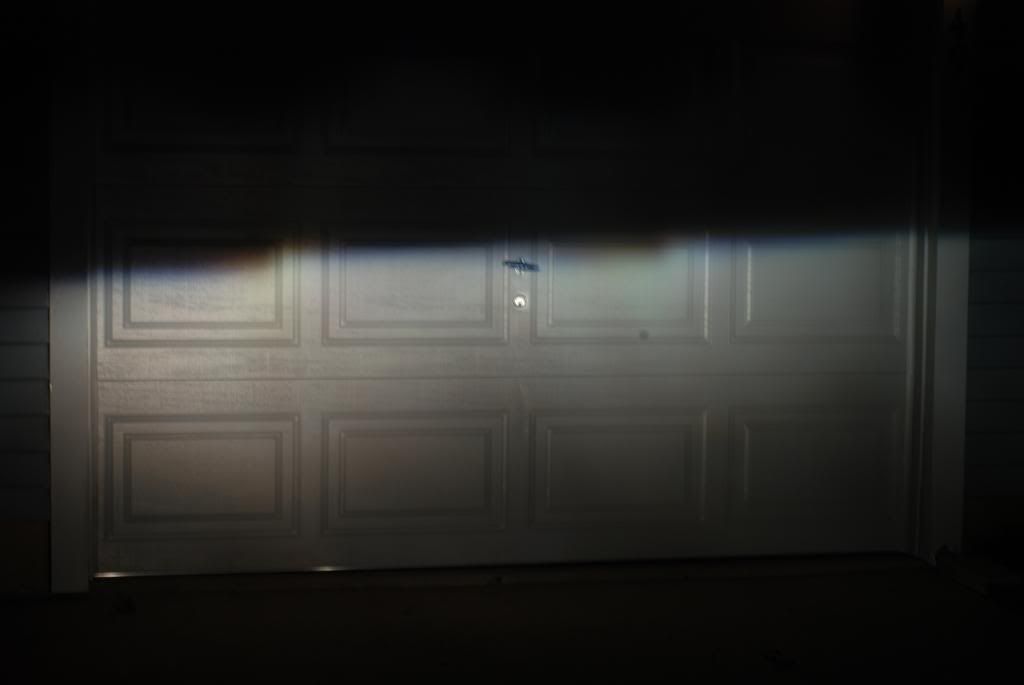 With fogs: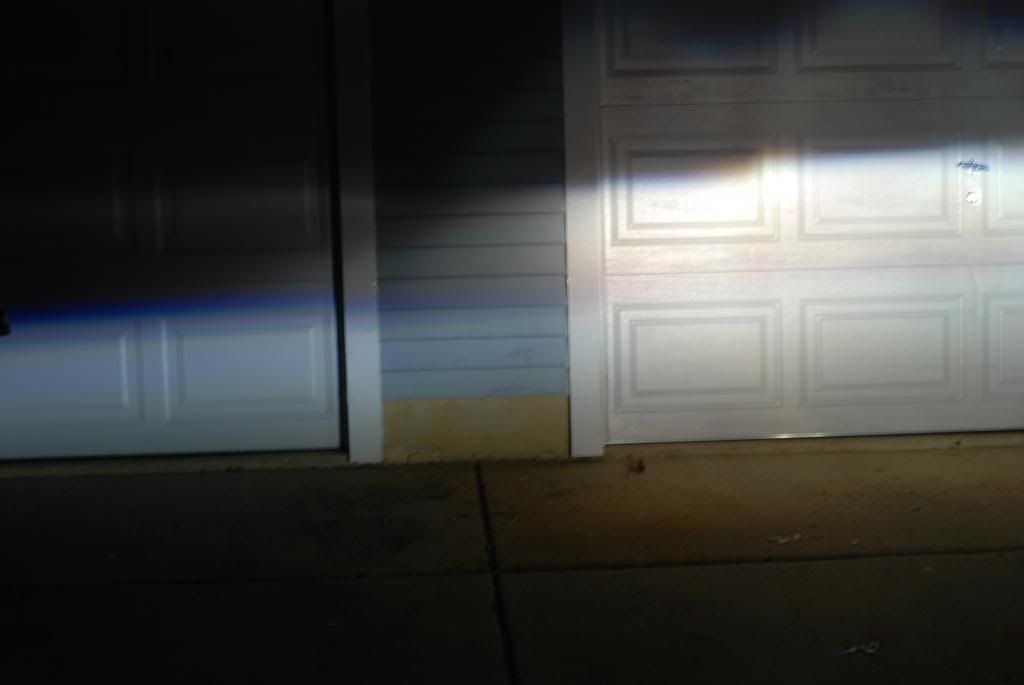 Fully warmed:
Impressions:
I love the kit from
www.theretrofitsource.com
, (this is the second kit I've ordered, the other is in my S4) The lighting is definitely improved over the stock halogens and for a fraction of the price. Feedback from my wife will be the tell tale sign. For full disclosure, I did not test high beams on the car…as it really just occurred to me, more to come on that!